Fun things to do in the snow make winter exciting. However, some may hate winters because of the cold wind breeze. But for some winters are best because they get time to have fun outdoors. Of course, the temperature outside is freezing, and it is hard to go out of a comfortable blanket. But snow weather is what every kid's favourite.
Moreover, it is a festive month. Christmas further excites us which means kid loves to make their version of a snowman. And it is not the only snowman that they build from the snow. But they can try new things. Do you not know about them? Luckily, you are here, and today you will know the everything to try this winter.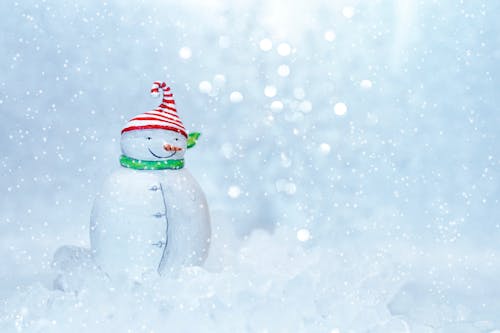 Things To Do In Snow
Sledging
As long as it is snowy outside, you can enjoy sledging. Furthermore, this is an exciting activity for kids and even toddlers. So, go to a pleasant hill and take a glide on a sledge in the fresh air. Since you are with toddlers, therefore, make sure that they are well-bundled in warm clothes.
Skiing
Generally, skiing is an all-time favourite in winter months. And this is good for everyone, no matter whether you are 5 or 50. Young skiers aged 2 or 3 even are not afraid of skiing. However, parents should go along with young skiers to monitor them during skiing. Additionally, give ski lessons to your kid and make them aware of the safety as well. Buy a durable helmet for their safety in case they fall or hit the bunny slopes.
Snowboarding
Similar to skiing, young kids are also curious to try snowboarding. Few children start very early that is before turning 5. Also, teens love to go out with their snowboard and try their tricks with it. But when sending your kids out for snowboarding must give them safety gear like wrist guards, knee pads, helmet, and hip pads.
Snow Angels
Generally speaking, we all love to make snow angels in the fluffy snow. Lie down with hands and legs open and move them to make your snow angel. But you can make it more fun by decorating your angel with food colours. Moreover, you can draw its face and use accessories to make it like a true angel.
But if you want to try something unusual this time, then read below.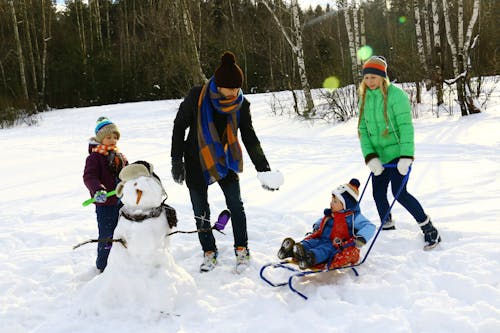 Unusual Things To Do
A Fun Souvenir
Try making a souvenir using a glass jar and with some items like baby oil and glitter. For that, place some artificial greens and toys to the glass lid. Fill the pot with baby oil and add glitter. And your snow globe is ready.
Sculpt
Kids love art, and they try their art skills everywhere they can. And snow is the best place to let them do some amazing artwork. For instance, they can create caterpillar using snow by making small lumps of snow. Make the eyes using cherries, and snowy caterpillar is ready.
And the last one is a must-try activity, make snow graffiti.